Speaking of innovation and sustainability.
The servo drive of our machines has been using the energy recovery system during the "recuperation" braking process for over 20 years!
Super-fast creasing machine SGU Servo-SF for development of packaging cartonage!
Bickel deliver fast creasing machine with servo-drive for groove engagement time shorter then 0.005s.
Creasing machine simulates adjustable web tension.
A cost-effective testing of feasibility of crease from new packaging materials is thus made possible.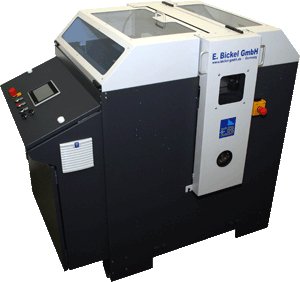 Semi automatic perforating machine MPHA 700!
Sheet width 700mm. Servo-punching-drive and servo feedrate. Automatic central lubrication.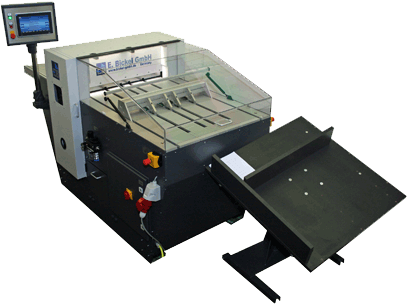 Automatic feeder BA!
The new feeder with vibrating table
and servo positioning system is now available.